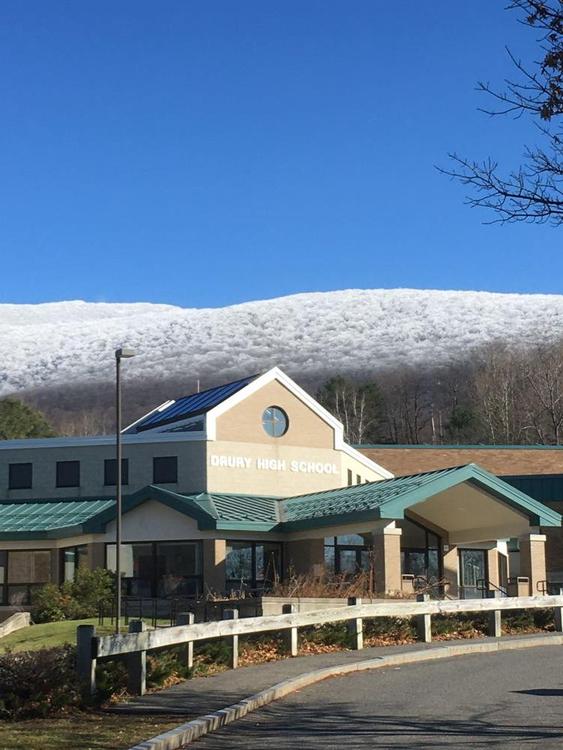 John M. Duval Library Media Studies Teacher
Library Hours:
7:15 a.m. to 2:45 p.m. school days
Library Access:
All students may use the library before or after class hours. Teachers may also send students periods B, C or D with a pass indicating their assignment. Students wishing to use the library during the instructional day may do so with teacher and library staff permission.
Mission Statement:
The Drury High School Library Media Center will promote the development of literacy through independent reading habits and information research skills. Students will use critical thinking and reading to: acquire, evaluate, and ethically use the information to solve problems and investigate topics of interest. The library will be updated to 21st Century standards, with an online database, updated digital and print resources, and comfortable, cooperative and individual learning areas, as well as the development of a maker-space for students to design and create with modern technology. The librarian will collaborate with fellow teachers to integrate literature and information skills into the curriculum to positively impact student achievement.
Biography:
John Duval earned his Bachelor's Degree in English from The University of Massachusetts at Amherst, his Master's Degree from Cambridge College, and holds certifications for Library Media Specialist, and teaching Secondary and Middle School English. Mr. Duval began his teaching career here at Drury High School, from 1996-2001, before working in other schools for the intervening 18 years. He is amped to have come full-circle and looks forward to recreating the Stephen J. Drotter Memorial Library into a space for learning, research, reading and creating in the 21st Century.