Upcoming American Red Cross lifeguard training and certification opportunity.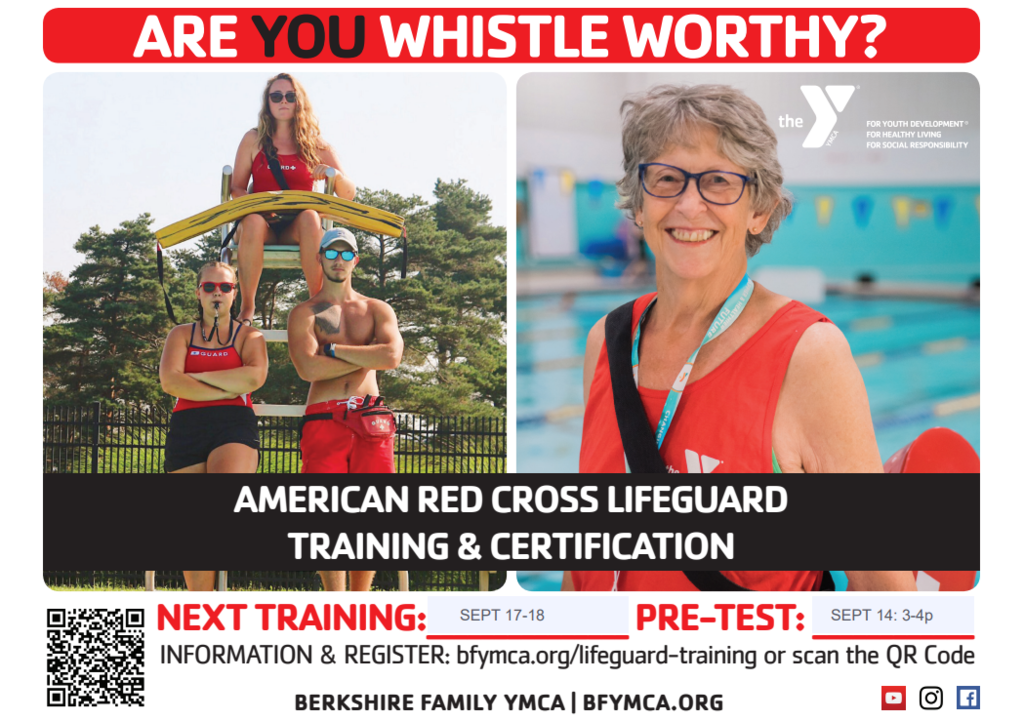 Mobile Food Bank Friday, 9/16, 10-11 am Brien Center parking lot (American Legion Drive) All are welcome! Free grocery and produce items are provided by the Food Bank of Western MA. Important update: The Food Bank will be closed on 10/7 for staff training/work to prepare for their move to the new facility. There is no mobile on 10/7. Our only mobile in October will be on 10/21. Food & Meal Site listing for Berkshire County can be found here:
https://5il.co/1i20q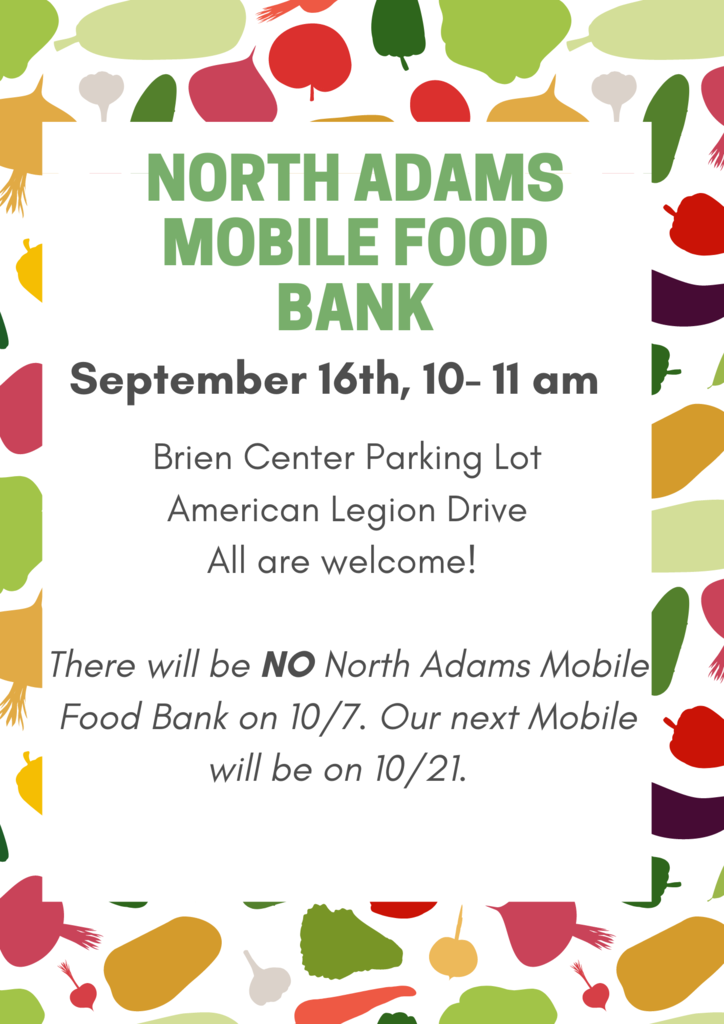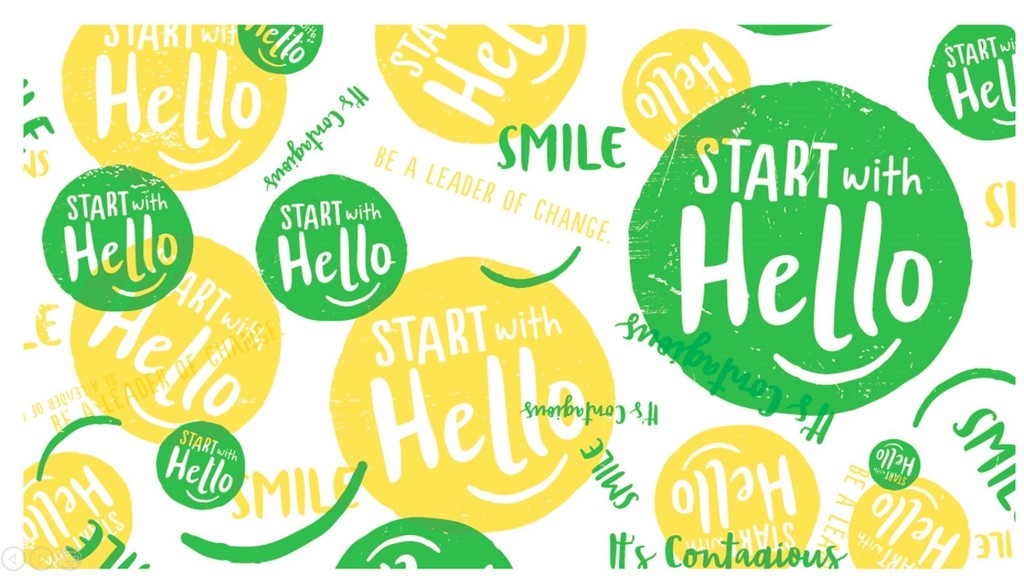 Central Berkshire Regional School in partnership with, and funded by the Berkshire County Suicide Coalition are excited to announce that we will be hosting guest speaker: Kevin Hines September 26, 2022 7:00-8:00 WAHCONAH REGIONAL HIGH SCHOOL AUDITORIUM Presentation is appropriate for students middle school age and up and their families as well as community members. Please join us for this inspirational event. For further information contact Lisa Herland, LICSW, Interventionist for Social Emotional and Behavioral Health at
lherland@cbrsd.org
.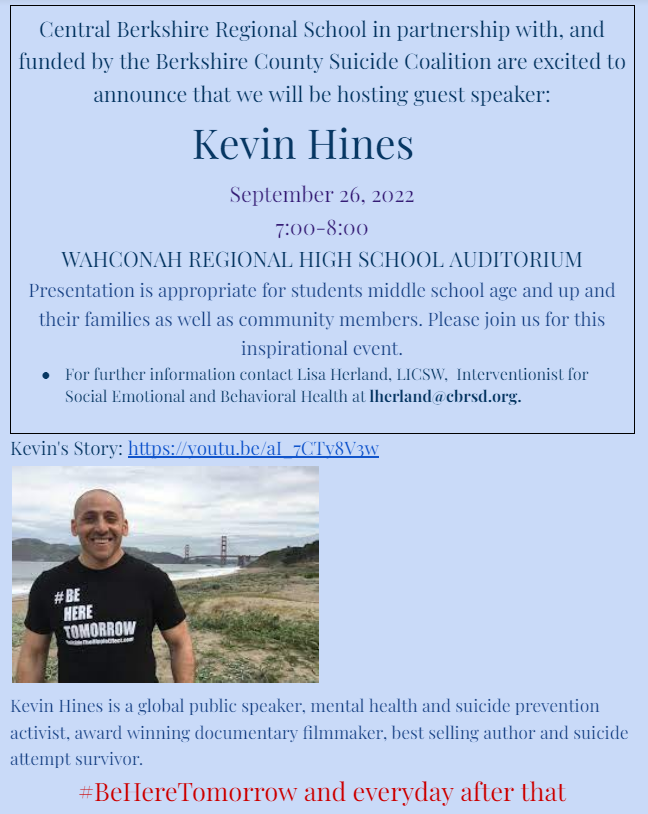 Upcoming programming by the North Adams Public Library.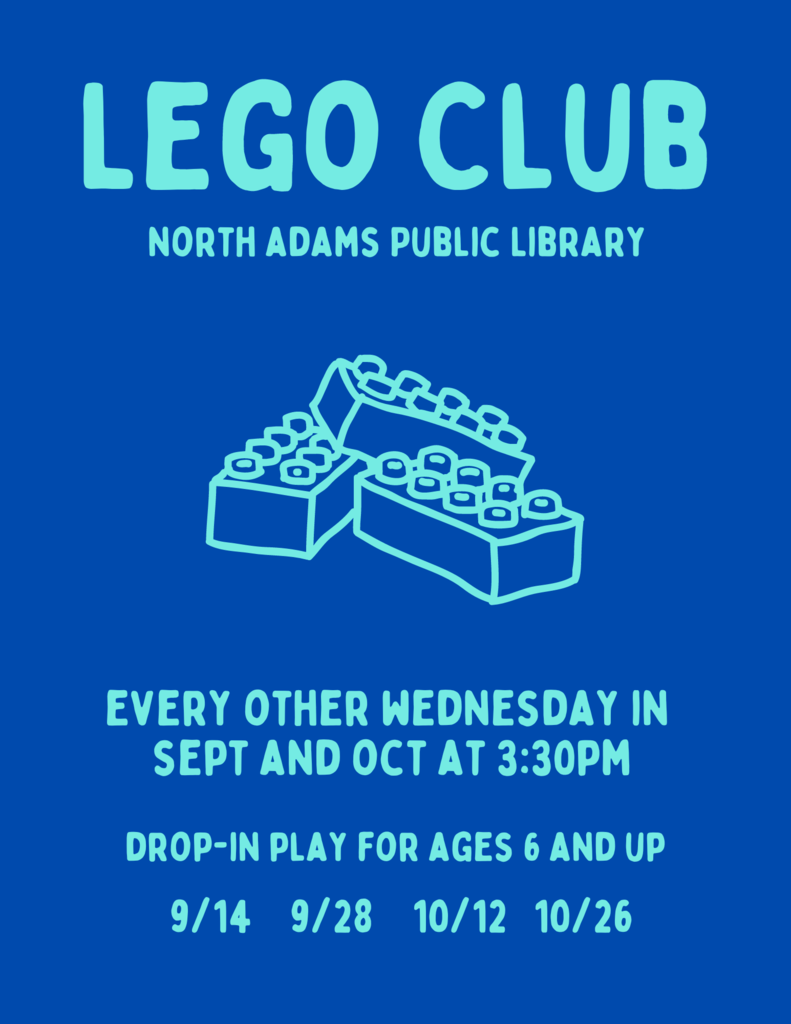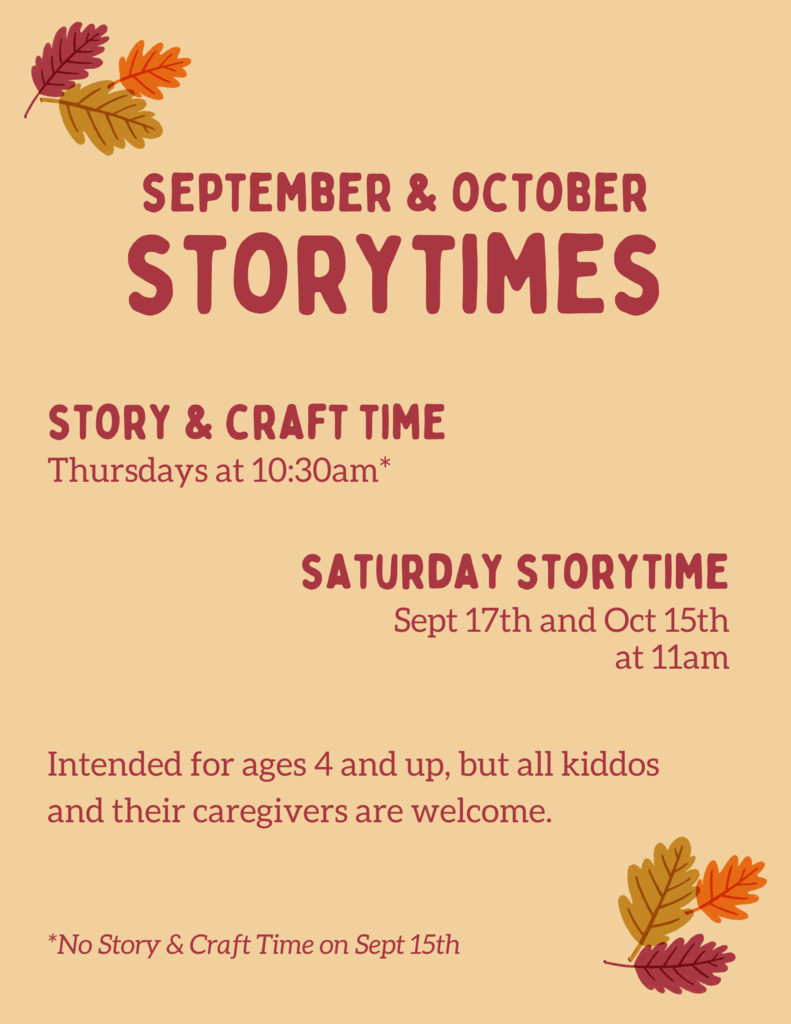 nbCC Youth Afterschool Programming

Fall 2022 - Berkshire Horse Works After School Programs

nbCC will be hosting Operation 250 for a free community event on Monday, August 29th. This event is targeted to community members who interact with youth (in any way) and youth, ages 14 and up. Operation 250 will be facilitating an event at Greylock WORKS to help our community learn more about how to keep ourselves and the youth we love safe online. Youth are also encouraged to attend and participate in this discussion. For details, see flyer.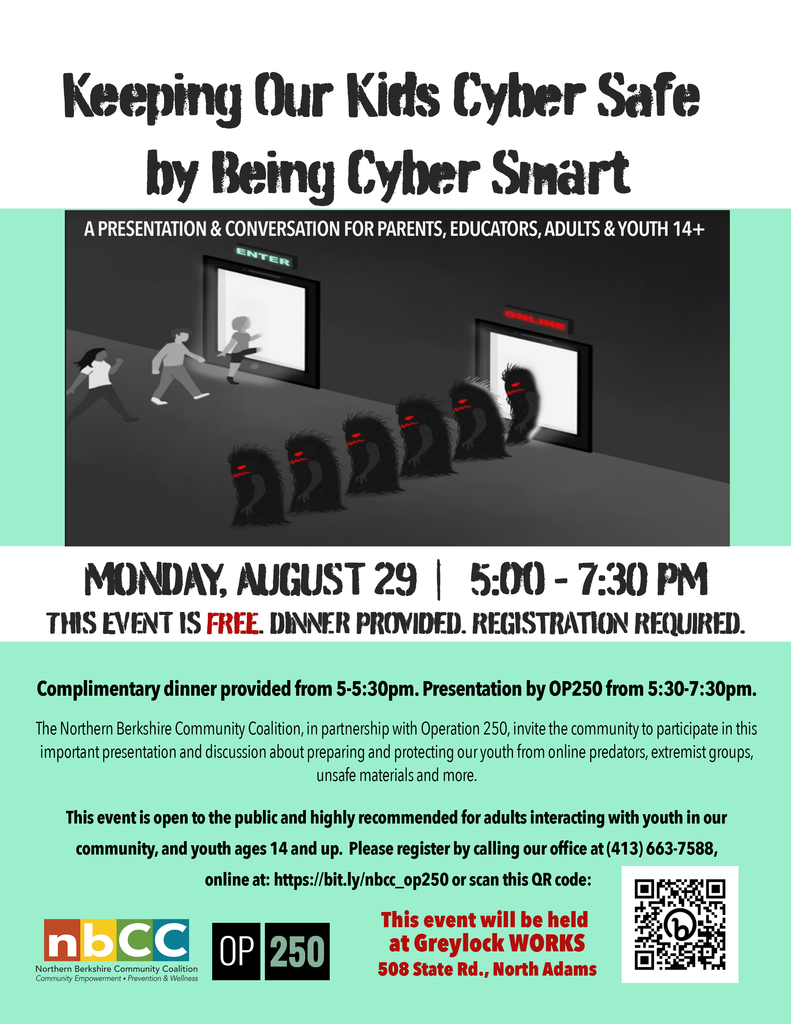 Fall programming from the Berkshire Family YMCA - Northern Berkshire Branch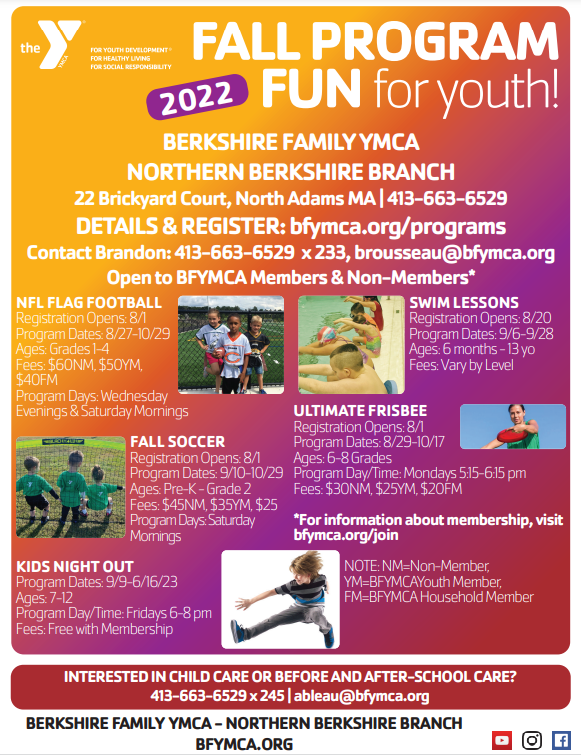 Upcoming programming from nbCC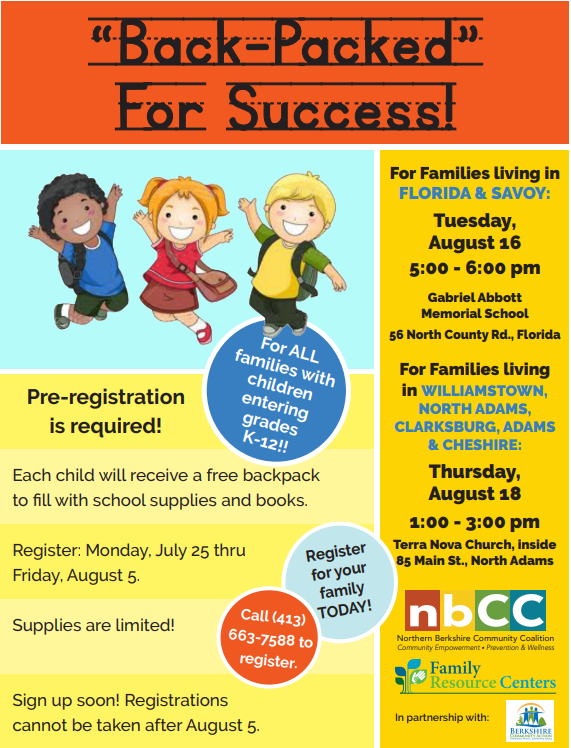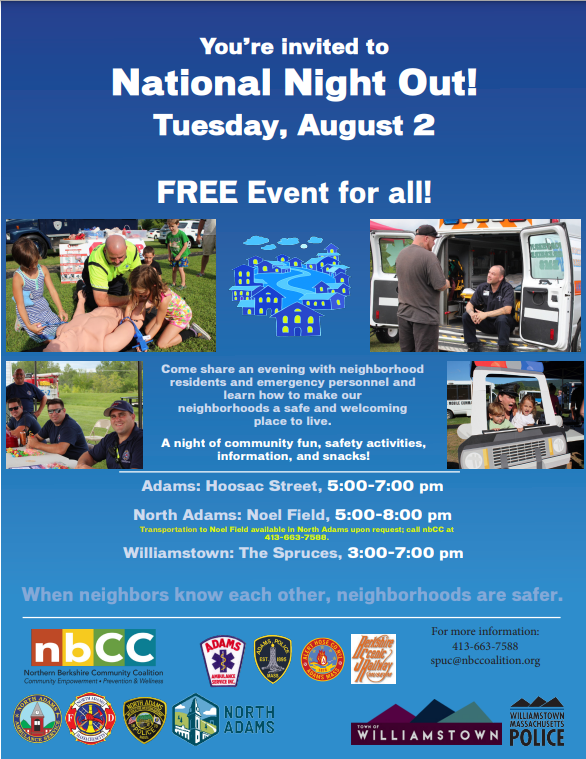 There have been reports of people receiving scam text messages that their P-EBT benefits have been blocked. The message directs them to call a number where they are asked to provide their P-EBT card number. This message is NOT from DTA! DTA only send messages from 382-674. Reminder--never provide your personal information or EBT/P-EBT number to unidentified callers over the phone.

Your school-aged child may be eligible for certain rights and protections under the federal McKinney-Vento Act. See flyer for details.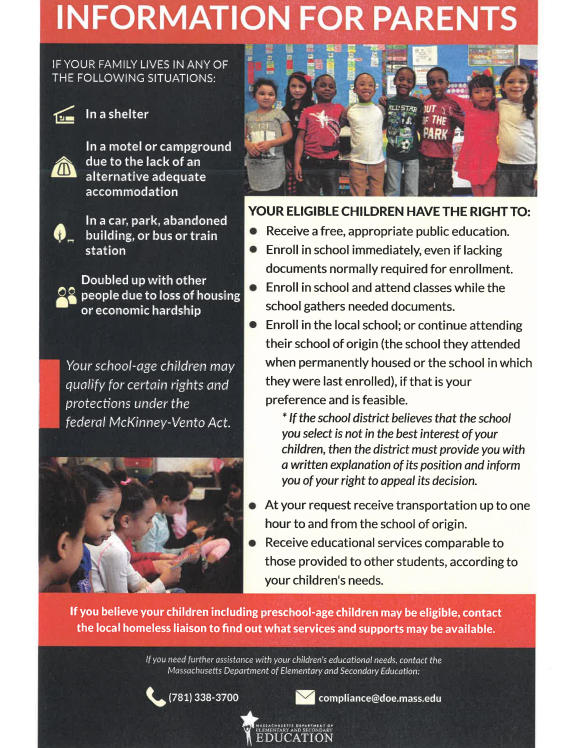 The North Adams Public Library is a designated cooling center. All are welcome to escape the heat in the air conditioned building during hours of operation, with bottled water provided by the NA Fire Department. Mon, Tues, Thurs 10am-5pm Wed 10am-8pm Fri, Sat 10am-1pm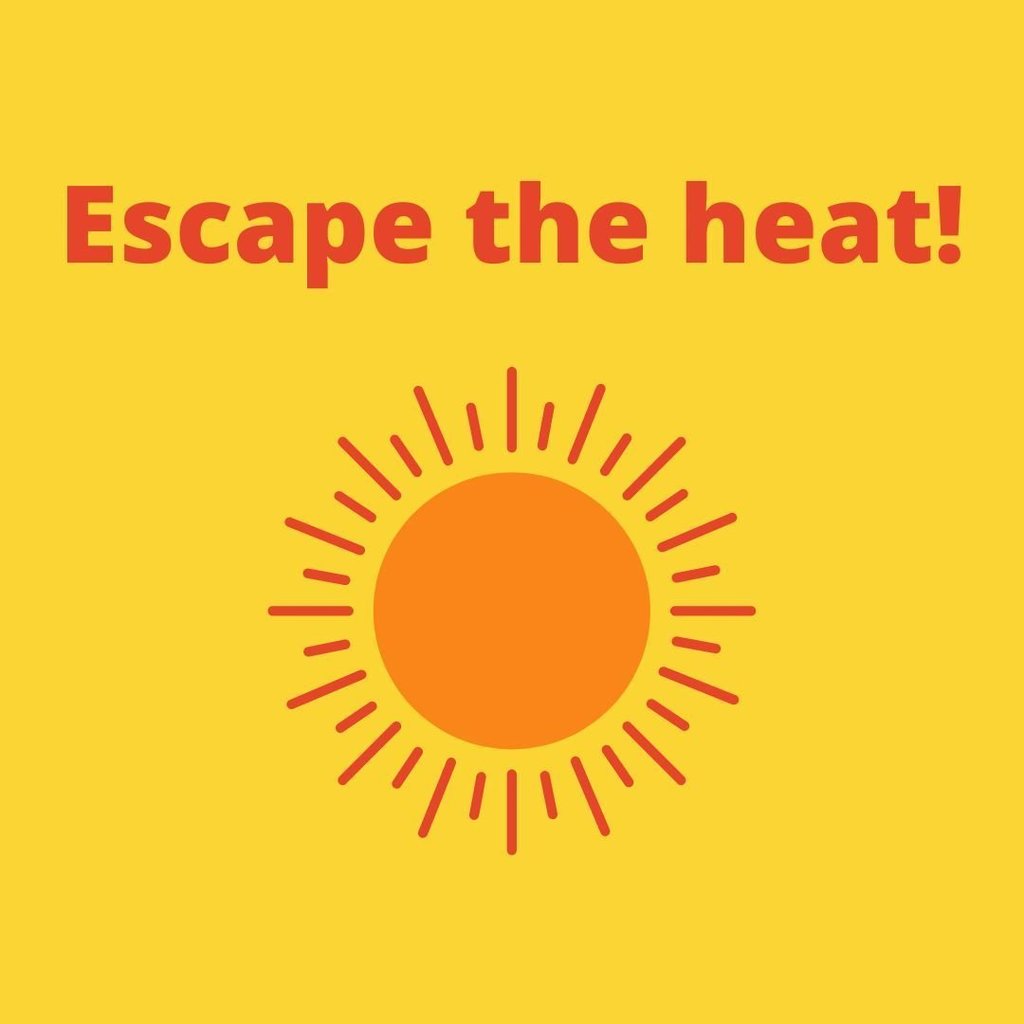 North Adams Mobile Food Bank July 15th from 10-11 am Brien Center parking lot All are welcome! Free grocery and produce items are provided by the Food Bank of Western MA. Link to local food pantries and meal sites:
https://5il.co/1e69i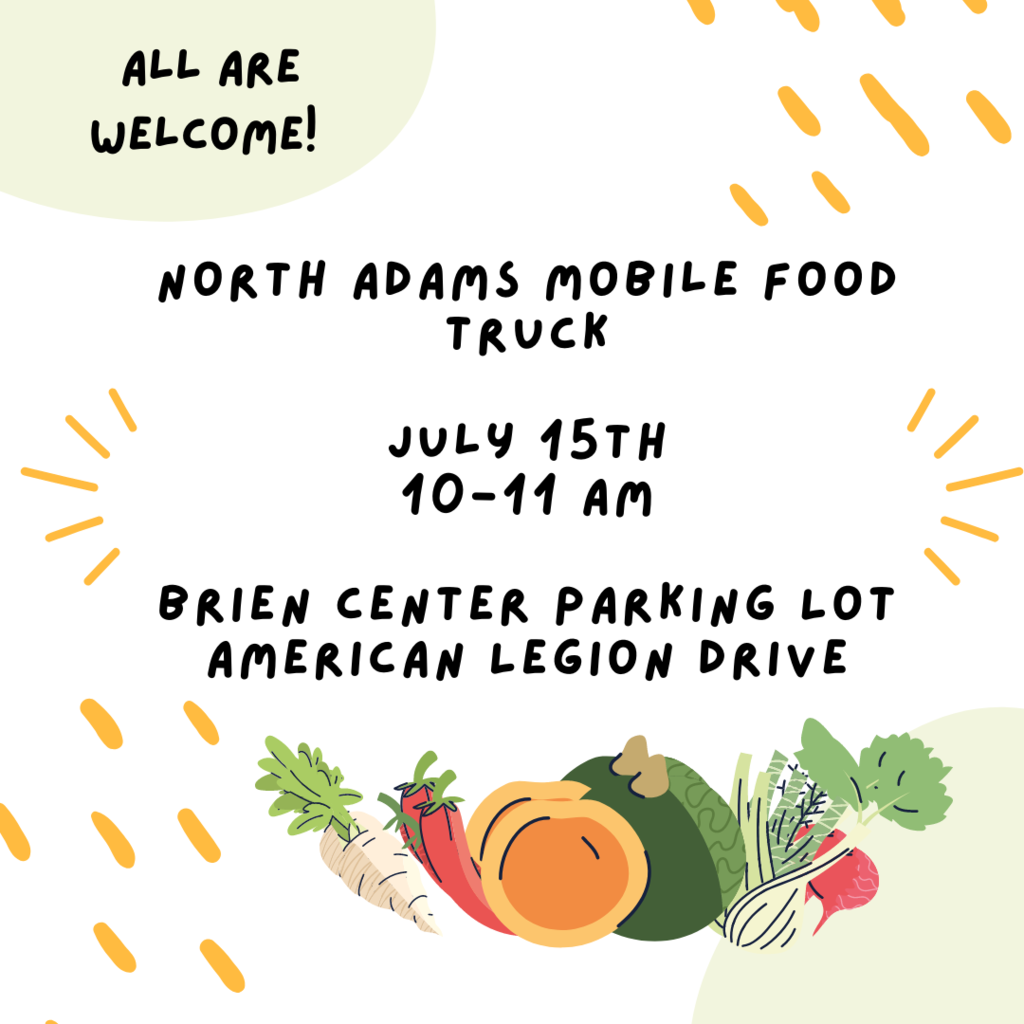 The attached flyer is for a program being offered free of charge on August 18th from 8:30 - 10am by the Tobacco Free Community Partnership Program at Berkshire Area Health Education Center.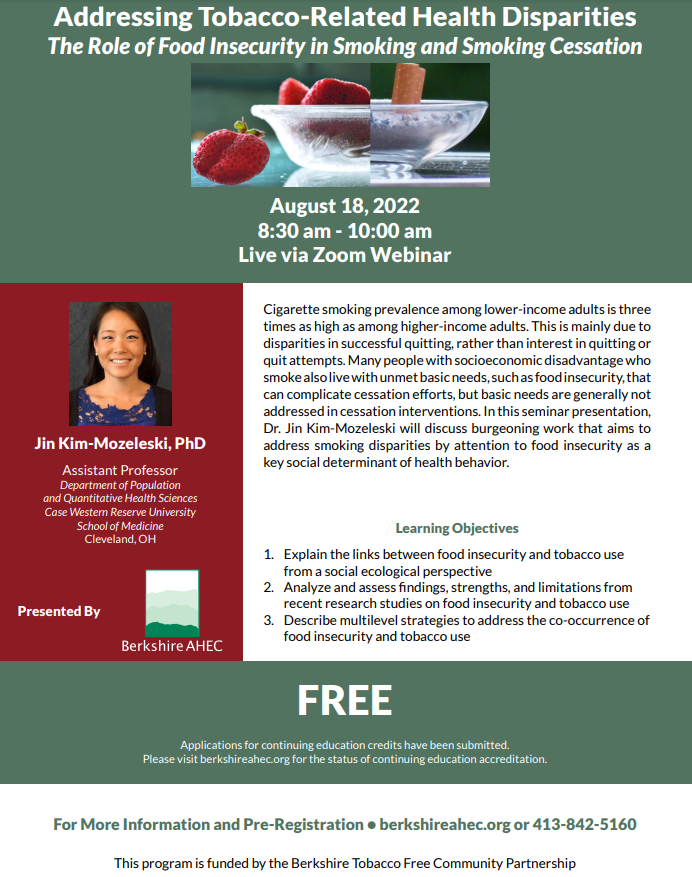 Girl Scouts of Central and Western Massachusetts Camp Financial Assistance: Girl Scout camp provides girls with a safe, no limits environment designed for and by girls. The Girl Scouts of Central and Western Massachusetts has both day and overnight camps available. In western Massachusetts they have overnight Camp Bonnie Brae in East Otis and day Camp Lewis Perkins in South Hadley. Every year, thanks to the generosity of community donors, GSCWM is pleased to offer camp financial assistance to ensure that camp is possible and affordable for every girl. By visiting their website, you will be able to watch a guided overview of our Camp Financial Assistance application process, learn how to create a Camp Doc account/register for camp, and discover the many options available to assist families in bringing the magic of camp to their girl. If you have any questions regarding Camp Financial Assistance, please reach out to
campforms@gscwm.org
or call their leadership centers at 413-584-2602 or 508-365-0115.

With electricity rates set to soar to record high prices this summer, Attorney General Maura Healey has launched a campaign to educate customers across the state about the programs available to help them reduce their energy usage and lower their bills. Inflation, the ongoing war between Russia and Ukraine, and other factors are driving up fossil fuel prices and in turn energy rates for customers across the country this summer. Starting July 1, Eversource basic service rates will rise to 17.871 cents/kWh – a more than 30 percent increase on a monthly bill in comparison to last summer's rates of 10.753 cents/kWh. With this new rate a residential Eversource electric customer with average usage will see their monthly bill jump to $212.15 from $160.29 last summer. Customers with other utilities should expect to see a smaller but still significant increase. For more information on how to manage costs, how your utility company can help as well as other information, please see this flyer from the Attorney General's Office.

Upcoming programming from nbCC.